Let Cheddar Be Your Guide to Holiday Apps and Sides
Need some inspiration for your Holiday menus this year? We have recipes of all kinds that are perfect for an appetizer or side dish.
Here are some of our favorites, updated with new recipes from 2022! Want more inspiration? Visit our recipe library!
Smokey Cheddar and Ham Gratin Potatoes
Au Gratin Potatoes is a classic dish that we've taken to the next level with Face Rock Smokey Cheddar and smooth Monterey Jack.
Vampire Slayer and Roasted Sweet Potato Mashup
A monster mash up of two of our favorite flavors - garlicky Vampire Slayer and  caramelized roasted sweet potatoes. This is a super easy dish to make. Stop after the mashing step, or go even further down the flavor road by topping the mash with more Vampire Slayer and giving it a second visit to the oven.
Pimento cheese is so easy to make and brings such big flavor to whatever its paired with. Our In Your Face Cheddar adds a noticeable bite to a classic Southern style pimento cheese. This savory spread is fantastic when partnered with the humble saltine, fresh celery, mixed into potato salad, tucked between simple white bread, or used to make an epic grilled reuben sandwich!
Cheesy, smoky, buttery, crunchy…what's not to love about cheese straws? Cheese Straws are a fantastic nibble to add to cheese trays, set out for happy hour, enjoy as a snack!
Puff Pastry, a little crispy bacon or pancetta, and our creamy Monterey Jack are all you need for a crowd-pleasing appetizer!
We deconstructed jalapeno poppers into a creamy hot dip that is a lot easier to prepare! Save the rush and assemble the dip ahead of time. Cook 30 minutes prior to serving.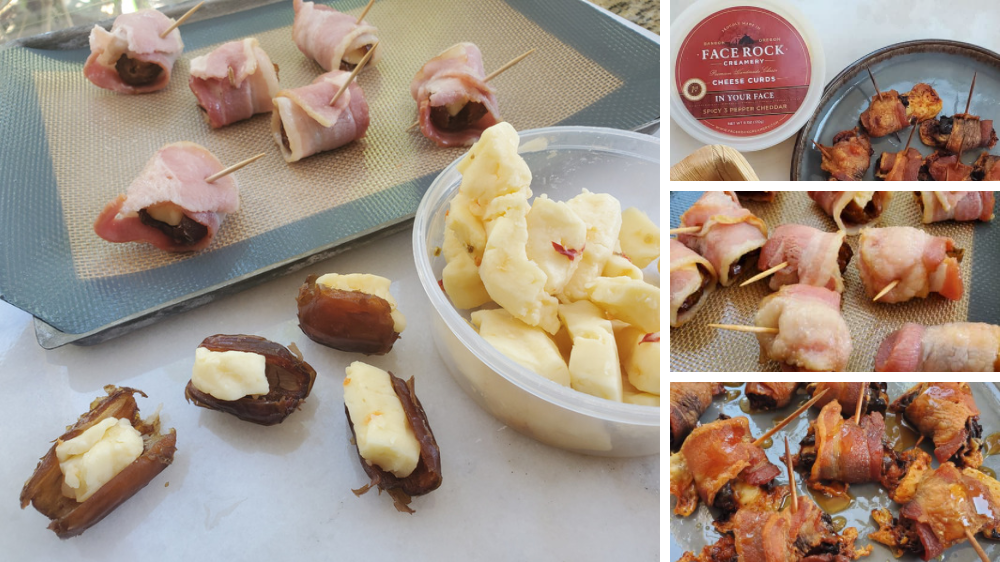 Bacon wrapped cheese stuffed dates are such an iconic party appetizer! We used our spicy In Your Face cheddar curds to add a fun twist on this classic but Plain or Vampire Slayer will work great too.
Peppercorn Baked Mac and Cheese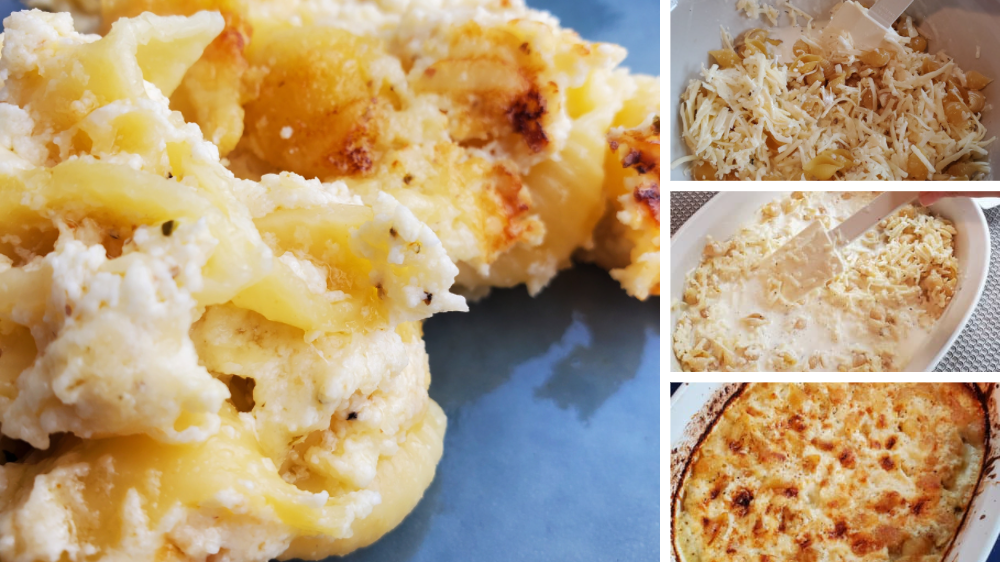 Baked Mac & Cheese is a very easy way to get a very delicious dish on the table. We use two different cheddar flavors in this dish, and you can mix and match any to achieve your ideal flavor combo!
Kick up your cornbread with green chiles, fresh corn kernels, and spicy In Your Face cheddar cheese.
This easy corn casserole is going to disappear quickly from the table! Face Rock Peppercorn Harvest cheddar adds a fantastic pepper note to dishes with its warm savory flavor. You can prep this a day ahead, just leave off the toppings until you are ready to cook. 
Read more
✕