Meet the Master Melter, Monterey Jack
Did you know that we take twice as long as most cheese companies to make our Monterey Jack? Just like with our approach to cheddar, we don't want any of the cheese we make to fit in the commodity cheese mold. So, we skip the shortcuts and enjoy the long road to quality.
Monterey Jack is a "Stirred Curd" cheese. Quite different from the cheddaring process, Jack curds are stirred from beginning to end and never get any larger than the size of a pea. The curds are given a lazy bath in whey to develop the classic Jack flavor before being washed with water to remove any excess lactic acid. This encourages a milder flavor and adds moisture to the cheese. After a second resting period, which many cheesemakers skip, our cheese achieves its rich, classic Jack flavor and creamy texture. The result is smooth meltability, and a more pronounced Jack flavor.
Monterey Jack is classed as a white, semi-hard cheese notable for a mild flavor profile and a hint of sweetness. This American cheese has its roots in pre-USA California territory when the Mission San Carlos Borromeo de Carmelo was founded by the California Catholic mission in the 1770s. Spanish missionaries based here introduced new foods and flavors into the region such as a soft white cheese called Queso del Pais. While there are a few origin stories of the name Monterey Jack in circulation, the most common is that a businessman (with a penchant for marketing it seems) named David Jack began making Queso del Pais at his Salinas River dairy to sell commercially in the 1850s. Customers began asking for Jack's Cheese, or Monterey Jack Cheese and the name stuck.
When you're in a Monterey frame of mind, try out these pairing suggestions, or dive into our recipe library. We've shared some of our favorites below!
Pairings: Firm and flavorful crisp apples, grapes, Bing cherries and Anjou pears won't overwhelm this more subtle cheese. Dried fruit like apricots and cranberries, and lightly salted nuts enhance Jack's sweetness, while hot peppers complement the creamy Jack texture.
Red Wines: Pinot Noir, Red Burgundy, Zinfandel, Red Blends, Port, Young Tawny Port
White Wines: Pinot Blanc, Viognier, Gewürztraminer, Dry Riesling, Champagne
Beers: Helles, Pale Ale, Pilsner, Kölsch, American Wheat
Recipes:
Three ingredients are all that's needed for these delicious and pretty rollups.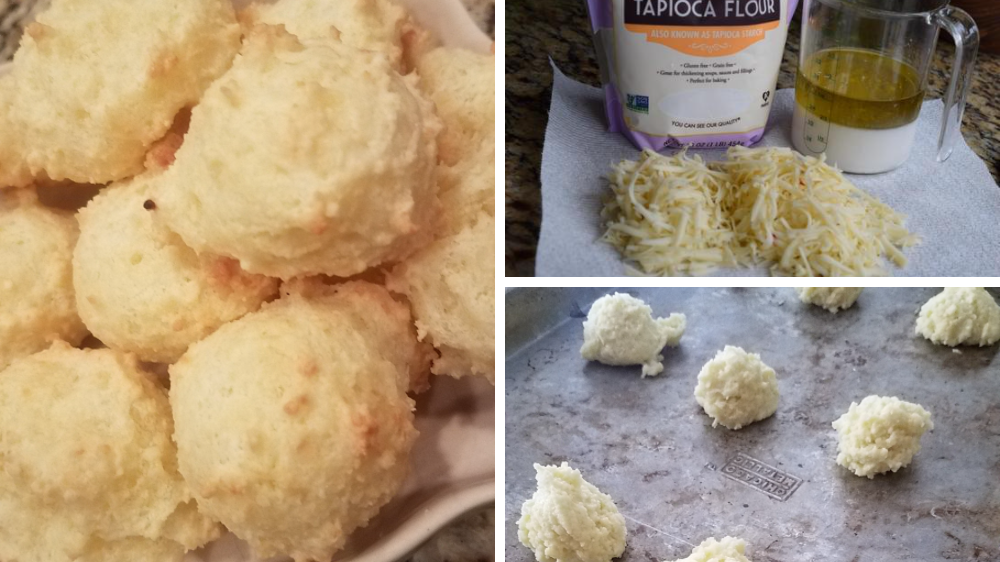 Pão de Queijo, Brazilian Cheese Bread, is a real treat! These light, fluffy puffs of cheese are way easier to make than you might think. Our Monterey Jack gives them an extra cheesy bite.
Greened Up Monterey Jack Grilled Cheese
This greened-up grilled cheese sandwich is made with our creamy Monterey Jack, one of the best cheeses for melted goodness. Sautéed kale and onion are tucked in between two layers of thinly sliced Monterey Jack. Grill slow over medium heat for a delightfully gooey and crunchy sando!
Slicing a baked potato crosswise made it easier for us to cram in even more of our creamy Monterey Jack cheese, broccoli, and bacon! A second round in the oven melts everything together for a warm and satisfyingly cheesy stuffed spud.
Read more
✕